LINET Enters The Post-Acute Market Through Distribution Partnership With Medline
LINET, a leader in healthcare technology and a global supplier of healthcare beds and furniture,
has awarded Medline an agreement to serve as an exclusive distributor for post-acute care facilities.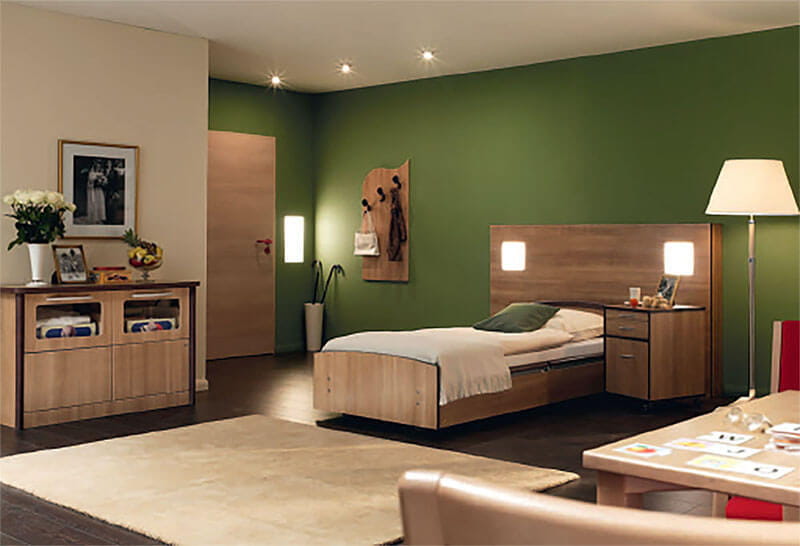 After years of successfully penetrating the hospital market, LINET is now launching its newest product line - the award-winning Sentida Series - to serve the increasing demand for new technology in the post-acute market.
Key features of Sentida Series:
SafeSense

®

, an intelligent sensor system, includes

an automated lighting system, moisture detection, ingress/egress alerts and other safety features.

Ergonomic design for maximum comfort and pressure relief.

Premium aesthetic design for luxury look and feel.

Intuitive controls for simple and easy operation.
"It is an honor to join in a partnership with a leader in the industry such as Medline. Medline's expansive distribution network will provide post-acute facilities access to LINET's innovative technology. We expect that the Sentida Series will be very successful through our collaboration with Medline," stated Colin Bain, President and CEO for LINET Americas.
About LINET
Founded in 1990, LINET is an international leader in healthcare technology with patient beds installed in over 100 countries. LINET offers a new and unique approach to the hospital bed market. LINET manufacturers innovative beds for the ICU and Medical-Surgical environments that promote patient and nurse safety, facilitate early mobilization, assist in better adherence to turning schedules, improve pain management, and help reduce infection rates. The company's U.S. headquarters is based in Charlotte, NC. Please visit http://www.linetamericas.com for more information.
About Medline
Medline is a global manufacturer and distributor serving the healthcare industry with medical supplies and clinical solutions that help customers achieve both clinical and financial success. Headquartered in Northfield, Ill., the company offers 550,000+ medical devices and support services through more than 1,600 direct sales representatives who are dedicated points of contact for customers across the continuum of care. For more information on Medline, go to www.medline.com or www.medline.com/social-media to connect with Medline on its social media channels.