RAISE Energy Solutions and LINET have partnered to reduce the number one cause of death among women in West Africa – death during childbirth
Atlanta based energy efficiency innovator and leading global supplier of hospital beds out of Charlotte, NC, have teamed up to improve care during pregnancy and childbirth by providing hospital beds, LED lighting, and other essential items to rural clinics in Senegal and The Gambia.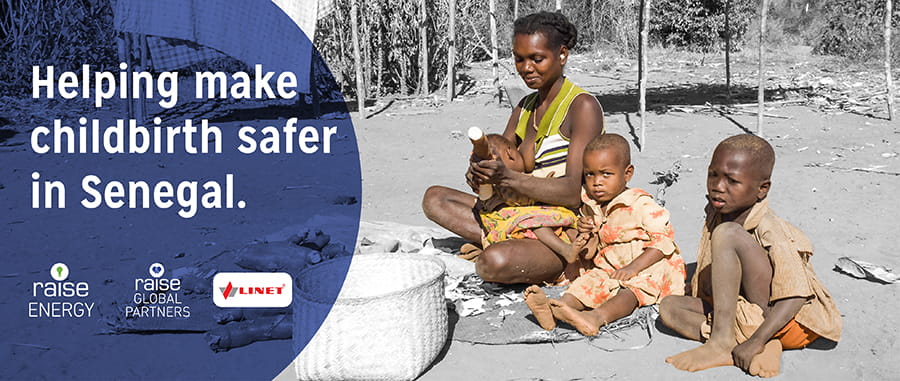 RAISE Energy Solutions, LLC, a subsidiary of RAISE Global Services, LLC, and LINET have announced a joint effort to ship much needed supplies and equipment to health clinics in West Africa in an effort to reduce the nearly 300,000 deaths that occur annually during childbirth.


Carol McKown, CEO of RAISE Global Services, was inspired to address this tragic statistic during a meeting last fall with the former Minister of Health of The Gambia. "When he stated that the number one cause of death among women in West Africa was childbirth, I knew we could help. And we are delighted to have such a wonderful partner in LINET for their contributions and assistance with the initiative."
LINET is donating adult and pediatric hospital beds and accessories, and other essential items for mother and baby. RAISE is providing LED lighting, food products, and a truck for the delivery of the equipment to the clinics and for their use ongoing. The collection of donations will be coordinated and executed by RAISE Global Partners, the non-profit arm of RAISE Global Services.
"LINET is honored to participate in this effort to reduce maternal mortality in West Africa," said Colin Bain, President and CEO of LINET Americas. "Our mission is to improve the lives of patients and caregivers – it is at the heart of what we do every day and we are blessed to have the opportunity to make an impact for those in need in Senegal and The Gambia."
About LINET
Founded in 1990, LINET is an international leader in healthcare technology with patient beds installed in over 100 countries. LINET offers a new and unique approach to the hospital bed market. LINET manufacturers innovative beds for the ICU and Medical-Surgical environments that promote patient and nurse safety, facilitate early mobilization, assist in better adherence to turning schedules, improve pain management and help reduce infection rates. Our products also come with an unprecedented 5-year warranty. The company's U.S. headquarters is based in Charlotte, NC. Please visit www.linetamericas.com for more information.
About RAISE Energy Solutions
RAISE Energy Solutions (RAISE) is a wholly owned subsidiary of RAISE Global Services, LLC. RAISE, based in Atlanta, Georgia, is an incubator, manufacturer, and integrator of intelligent LED lighting, innovative energy efficiency products, renewable power generation, and energy storage technologies. RAISE takes a holistic approach to energy, focusing on energy reduction first, then integrating appropriate power generation, storage, and distribution, while always achieving maximum efficiencies with a minimum ROI. Focused on total energy solutions for corporations, communities, and countries, RAISE serves a global market and provides measurable CO2 reduction goals substantiated by certified carbon credits. In addition, RAISE is a social impact company contributing a percentage of profits and expertise to help people that are in need enjoy the gift of energy. For more information, please visit www.raiseenergysolutions.com.