LINET receives Premier's Supplier Horizon Award for Excellence
One of 12 suppliers to receive the award this year, LINET was recognized for its support of Premier members through exceptional local customer service and engagement, value creation through clinical excellence and commitment to lower costs.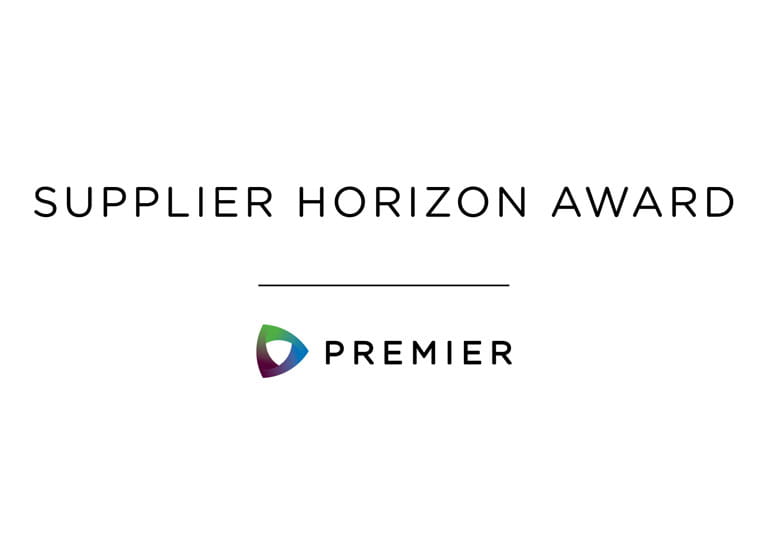 "LINET is proud to partner with Premier to deliver world-class products and services at a lower cost of ownership," said Colin Bain, President and CEO. "The patient and caregiver experience are at the heart of why we do what we do. LINET is honored and humbled to be recognized for our efforts to make a positive change in the way healthcare is being delivered today."
LINET accepted the award at Premier's 2016 Breakthroughs Conference and Exhibition on June 22, in National Harbor, Maryland.
"LINET supports Premier members by offering valuable products and services that help to lower supply chain costs and improve operating efficiencies," said Durral R. Gilbert, president of supply chain services, Premier. "We're honored to recognize them as a Horizon Award recipient."
About Premier Inc.
Premier Inc. is a leading healthcare improvement company, uniting an alliance of approximately 3,600 U.S. hospitals and 120,000 other providers to transform healthcare. With integrated data and analytics, collaboratives, supply chain solutions, and advisory and other services, Premier enables better care and outcomes at a lower cost. Premier, a Malcolm Baldrige National Quality Award recipient, plays a critical role in the rapidly evolving healthcare industry, collaborating with members to co-develop long-term innovations that reinvent and improve the way care is delivered to patients nationwide. Headquartered in Charlotte, N.C., Premier is passionate about transforming American healthcare. Please visit Premier's news and investor sites on http://www.premierinc.com for more information about the company.
About LINET
Founded in 1990, LINET is an international leader in healthcare technology with patient beds installed in over 100 countries. LINET offers a new and unique approach to the hospital bed market. LINET manufacturers innovative beds for the ICU and Medical-Surgical environments that promote patient and nurse safety, facilitate early mobilization, assist in better adherence to turning schedules, improve pain management and help reduce infection rates. Our products also come with an unprecedented 5-year warranty. The company's U.S. headquarters is based in Charlotte, NC. Please visit http://www.linetamericas.com for more information.