LINET Americas Launches New Company Website
LINET Americas announces a new company website designed to enhance the customer experience. The new website went live in early September and can be viewed at
http://www.linetamericas.com
.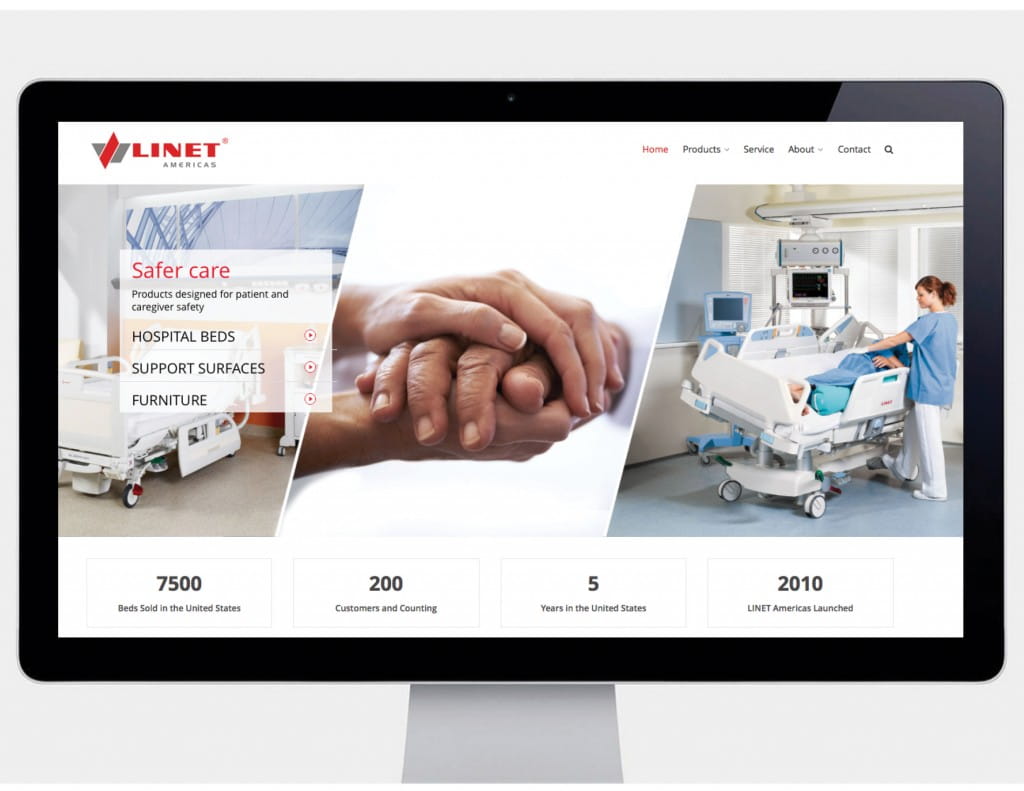 The redesigned LINET Americas website features advanced product pages, new training resources and provides insight into LINET Americas' culture of innovation. The website offers ease of navigation through five distinct categories and provides compelling content towards patient and caregiver safety innovations.
LINET Americas has experienced exponential growth in the United States market since opening headquarters in Charlotte, North Carolina in 2010. In an effort to remain at the forefront of innovative technology, the new website was created with a strong emphasis on visual design and user experience. As the percentage of consumers seeking information online grows, LINET Americas hopes that the new website will attract advanced audiences and supply greater information around the company's mission – to make a positive change in the way that healthcare is delivered.
"We are very excited for the release of our new website. Our innovative bed technology and product offering deserve a pedestal spotlight, and that is exactly what we have done with the new linetamericas.com. I hope that you take the time to learn about our company, culture and game-changing products that are taking the market by storm!" said Lindsey Murrell, Marketing Director for LINET Americas.
Read full release here.