LINET Showcases at National Teaching Institute & Critical Care Exposition 2014
LINET will be showcasing at the National Teaching Institute & Critical Care Exposition 2014 in Denver, Colorado from May 19 – 22.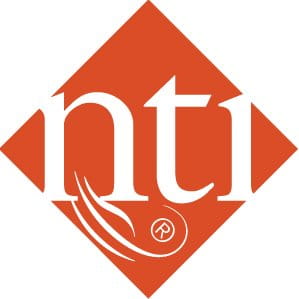 A leader in healthcare technology,
LINET
will be hosting two
ExpoEd
sessions
in their booth to help attendees gain credit and further their education. In addition to the two educational sessions,
LINET
will highlight their critical care beds featuring the
unique platform-based
lateral tilt
to facilitate everyday nursing tasks and make it safer for caregivers to turn patients.
"At NTI 2014 we will be showcasing our ICU suite of products to assist with the nursing care of high acuity patients. In addition, our in-booth ExpoEd sessions will highlight the impact a bed can have on patient outcomes and how product functionality is changing hospital practices and making everyday nursing tasks easier, safer and more efficient. Overall, we are looking forward to educating attendees about our products and LINET's focus on top-to-bottom outcomes for the hospital – quality patient care, cost savings, superior warranty, driving efficiency, and reducing caregiver injuries," stated Greg Zenko, Vice President of Sales for LINET.
The two ExpoEd sessions sponsored by LINET are 30-minute educational sessions awarding .5 CERP credits to participating attendees. "Impact of Novel Bed on Hospitalized Patient Outcomes" will take place on Tuesday, May 20 and Wednesday May 21 at 11:15 am. This session focuses on using bed technology to facilitate patient mobility and prevent pressure ulcer development as well as how continuous lateral rotation therapy can benefit patient outcomes associated with respiratory impairment. "Breaking Down Walls: Product Functionality Drives Changes to Accommodate New Transport Model" will be held on Tuesday and Wednesday at 12:45pm. This session reviews how the implementation of LINET beds lead to a more efficient transport model and the reduction of caregiver injuries associated with transporting patients. Both sessions will be presented in the LINET booth, # 1369.
Additionally, LINET will release a new support surface, Protevo™ GTE to complement and expand the company's existing surface offerings. As an advanced pressure redistribution mattress, Protevo GTE provides flexible therapy to help healthcare professionals meet the wound care needs of a patient. Protevo GTE can be used in a static state to provide pressure redistribution through self-adjusting air cells; or easily convert the surface with an optional control unit to provide alternating pressure therapy. Protevo GTE is one of many surface options LINET offers to support the wound care needs of customers.