LINET Americas and LIVENGOOD Partner
LINET Americas and LIVENGOOD Medical have partnered to introduce the LIVENGOOD PACE mobility platform in the New Product Program at the American Organizations of Nurse Executives 2014 annual meeting on March 12-15, 2014.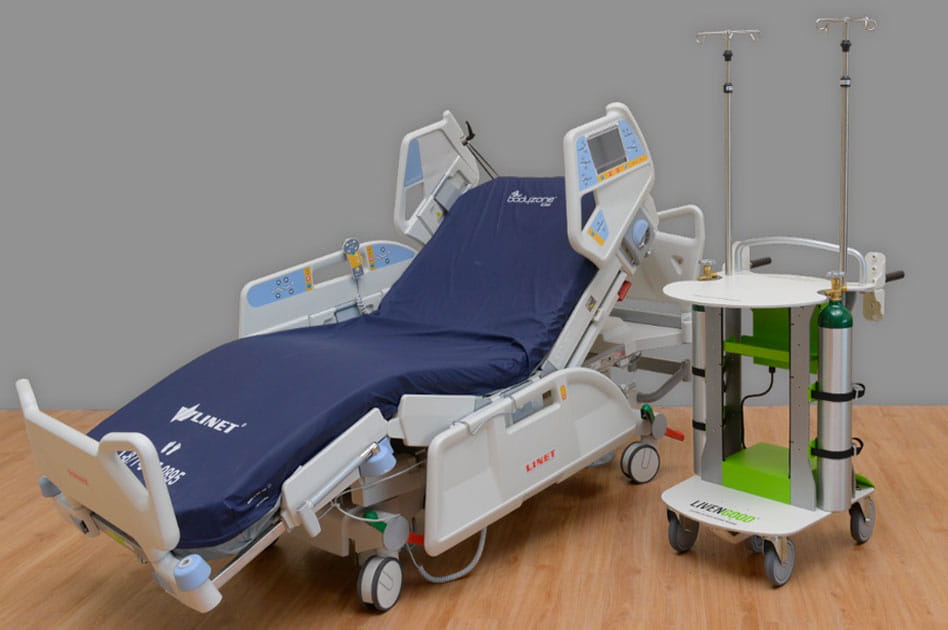 Aimed at increasing patient mobility, PACE is designed to assist patients by consolidating patient devices in an ergonomically designed platform to encourage earlier ambulation. The PACE platform allows the caregiver to easily assist as patients egress and begin movement.
LINET Americas is acknowledged by healthcare facilities for the design of innovative hospital beds. LINET Americas offers a number of standard features to help improve patient and caregiver safety. Through bed features, patients are encouraged to play a role in their own mobilization, to help improve outcomes.
"Our partnership with LINET Americas enables us to provide hospitals with a total mobility solution," said Kurt Hoeven, Chief Executive Officer of Livengood Medical. "Taking a patient-centered approach, the LIVENGOOD PACE simplifies ambulation by centralizing all patient equipment in an easy-to-use mobile platform.
" LINET Americas hospital beds, in conjunction with LIVENGOOD PACE, aim to help healthcare facilities improve patient health and reduce the length of stay through earlier patient mobilization. LINET Americas and LIVENGOOD Medical can be found at AONE booth 907.