Social Responsibility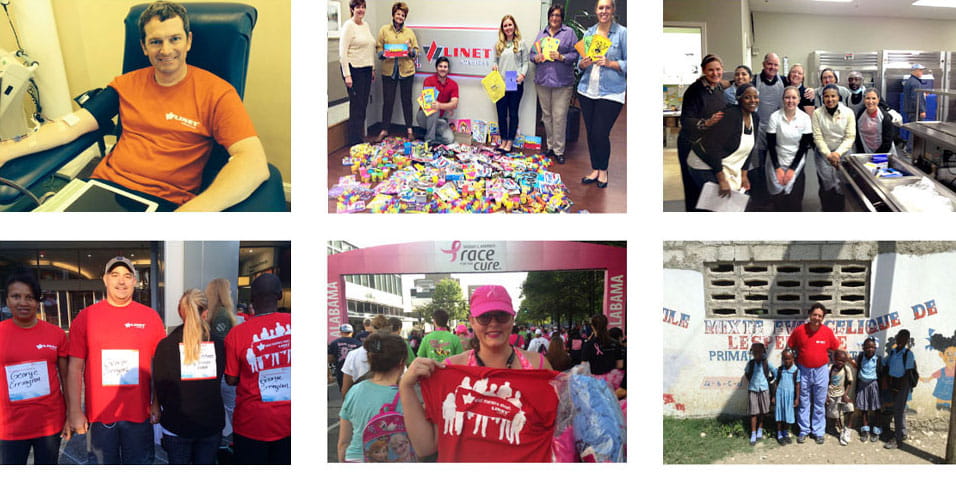 What Matters Most is the social responsibility program from LINET Americas. The program is named in honor of the late George Errington, Sales Director for the company. George reminded employees to focus on what truly matters and that life is short. Therefore the program works to aid others through philanthropic work.
What Matters Most is divided into three distinct areas of service: supporting health-related organizations, patient well-being, and giving back to our local communities. Our employees have served these areas in a variety of ways, including: participating in local charity runs, donating over 1500 items to give to pediatric patients for the Message of Hope Foundation, medical service trips abroad, quarterly visits to food kitchens from our corporate office staff, donating blood, supporting local veteran families, among other activities. In 2015, LINET won the Mayor's International Community Award in Charlotte (MICA) for outstanding philanthropic achievement.
There is also a wellness component to What Matters Most that empowers LINET employees with the tools to meet personal wellness goals. In 2014, LINET won the Healthy Charlotte Award for outstanding achievement of the What Matters Most wellness program.
At LINET, we believe that life isn't just about our individual tasks, but rather we are part of a larger community and what matters most is the impact we leave on the world around us.