What Matters Most
From its inception, LINET Americas made a commitment, not simply to provide improved patient care products and services, but also to establish a formal corporate social responsibility program.
What Matters Most is LINET Americas' formal corporate social responsibility program named in honor of the late George Errington, who in his role as Vice President of Sales, inspired employees to focus on what is most important in life.
What Matters Most displays a genuine commitment to offer services that: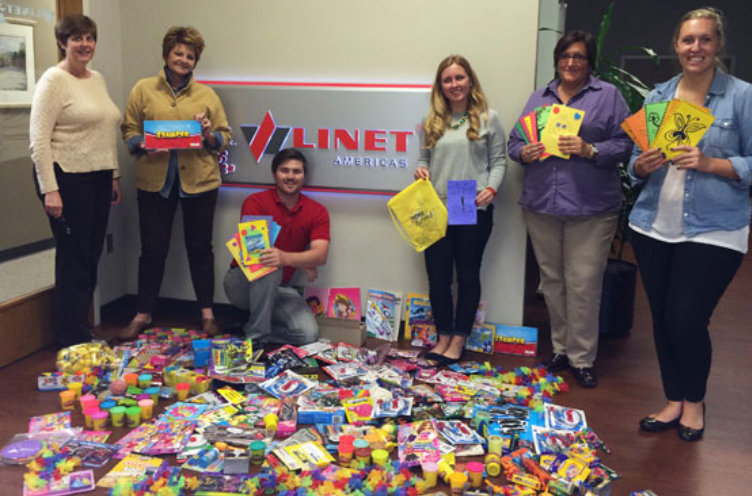 • Demonstrate commitment to health conscious causes and the environment
• Encourage employee wellness
• Develop a cohesive corporate culture
• Provide social and networking opportunities
• Encourage servant leadership development
What Matters Most directs resources to organizations that meet our program criteria in the primary categories of healthcare and community relations. Our current signature programs include the American Heart Association, Meals on Wheels, and Message of Hope. Our corporate social responsibility program seeks partnerships that transcend differences in race, culture, age or gender.
The American Heart Association was chosen for its ongoing mission to build healthier lives, free of cardiovascular disease and stroke. In our quest to help others and give back, staff members volunteer quarterly with Meals on Wheels, locally called Friendship Trays, prepping meals for delivery to elderly, handicapped, and convalescing people who are restricted in their ability to prepare meals. Our final signature program is the Message of Hope Foundation that delivers hope to children with special needs and chronic illnesses.
LINET Americas employees' commitment and countless hours to our signature programs are some of the most significant and visible contributions offered to our worthy causes. And it doesn't end there. LINET employees donate blood, recycle products, participate in group fitness, work with veterans, and encourage one another with healthy eating classes.
Moreover, at the Healthcare Summit 2014 held at the Westin Charlotte Hotel, LINET Americas was awarded the Healthy Charlotte Award from the Charlotte Chamber of Commerce.
When the company was in its planning stage, President and CEO Colin Bain said, "We were in a room together for a purpose and that purpose is to help others, to better society, and as my dad would say, to leave this place better than when we found it."
We are confident that in some small way our corporate outreach efforts, in conjunction with the company's overall business goals, have and will continue to make a difference in the lives of those we have touched and that What Matters Most will be synonymous with the name LINET Americas.
To learn more about LINET, visit www.linetamericas.com or join us on social media.