The Linet Service Team - First Responders
We take great pride in our products here at LINET. Companies can speak and sell on quality, but at LINET we have confidence that our products are top of the line. Even our customers rave about the quality of our beds: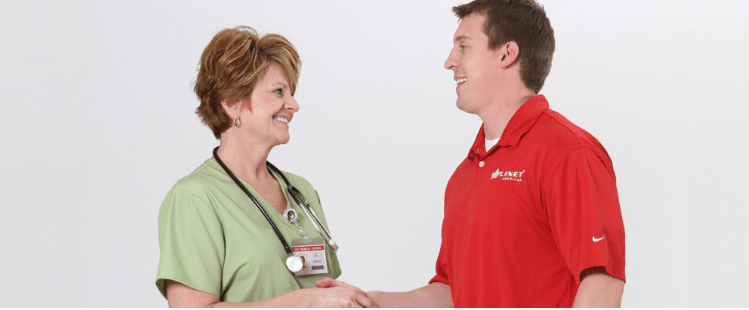 "I was asked to look at the LINET bed, so I did. I not only looked at it, but I took it apart to find something wrong with it, but I could not. From that point on I was sold on the LINET bed. I found it easy to work on and very user-friendly. I would recommend this bed." – Donald Cady, Sky Lakes Medical Center
As we've grown, so has the number of our beds in use. Although our failure rate is extremely low, there will still be the occasional breakdown. That is why we have put in place a nationwide team of highly skilled service technicians and the best service team around!
LINET's service team takes the commitment to our customers very seriously. As Field Service Coordinator, I am the first line of defense when a call comes in. I get the pleasure of interacting with customers and learning their needs so I can best direct their request. Once the details are recorded, the call is forwarded to one of LINET's service technicians to get more information around the issue and determine the best course of action. In most cases, the parts and the technician are on site within 48 hours of the call. Typically, our beds are fixed within the hour. Our customers are pleasantly surprised at how quickly we respond and get the beds back in service. At LINET, we're proud of that!
To our customers: there is a sense of urgency behind every service call that comes in. Whether it's a simple repair or something more complex, we are the first responders after the sale and we're here for you! We work not only to achieve our goals; we work to EXCEED them.
To learn more about LINET, visit www.linetamericas.com or join us on social media.