More than a Sales Rep
It's crazy to think how taking one small, or for me- (large) leap of faith can change your future in a significant way. I had been in the medical sales industry for about 5 years when I found out about the new innovative bed company in the US market. Time sure does fly by when you're busy introducing a revolutionary product and taking over the market! I've been on the sales team now for over 3 years and am completely overwhelmed and honored to be a part of such a unique organization. It's humbling to think about the journey I have been on in this short amount of time.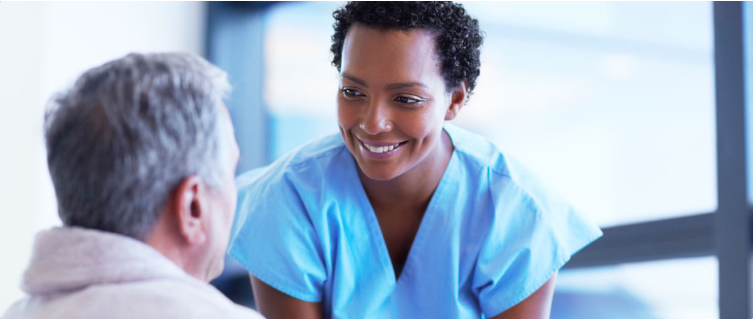 One of the many reasons I enjoy working for LINET is that we pride ourselves in being different. You can see that in all of our products- (our platform based turn assist, and our innovative mobi-lift stand- assist are game changers for both caregivers and patients). All of our products are carefully and thoughtfully designed by nurses for nurses, not from just a marketing perspective. Our nurses and patients are at the heart of what we believe, but we are also more than just a hospital bed company, but a family. Our late sales leader, George Errington encouraged us to "Find What Matters Most" which is what resonates in our company philosophy. You will notice at many of our installs and evaluations, you might see more than just your sales rep, but also other LINET reps from around the country. Our passion is not only helping our nurses take care of patients safer, but also helping a fellow colleague, family, and our community.
There are so many great memories, conversations, and laughs I have had with nurses and patients in-between those late night bed demonstrations at 2 a.m. It's not uncommon to see your LINET rep at the hospital all hours of the day pushing around beds. (If you're lucky we might let you take it for a spin with our I-Drive System). We don't want to miss the opportunity to share the goodness of our beds to anyone that will listen- and I mean anyone! That might be to the ICU nurse who just came on for the night shift, the EVS guy who is on his 100th room of the day to clean, or even the family member who is curious as to why I'm so excited about a hospital bed!
There is always one memory that I will never forget. I had been in an extensive bed trial for weeks in a large hospital system, when a unit director approached me about her expectant daughter. Her daughter had been in the hospital for several weeks due to a high-risk pregnancy. She was in a lot of discomfort, and struggling to sleep well at night which was causing more stress on her baby. We were able to provide her with one of our iGel mattresses and Multicare LE frames to help her and the baby sleep more comfortably. Not too soon after, she was able to return home before her delivery because her body was able to rest.
" … I was having a hard time being still until you came along and brought that wonderful gel bed. That was the first night I slept all night in a long time!"
– Andrea Redden
With LINET, I have been given a different perspective on what truly matters most. It's more than a career, financial stability, or an innovative product. At the end of the day, if I can help make someone's job easier, help a colleague with a large delivery, or just be an encouragement to others throughout the process, then I think that is a pretty successful day.