Meet the Clinical Team
At LINET, we take a collaborative approach to meeting your clinical needs. Our goal is to make sure that our technology enhances your patient care. The clinicians on our team strive to make sure that your staff is fully knowledgeable about the bed technology and how it can improve your patient's care experience, while also enhancing nurse and patient safety.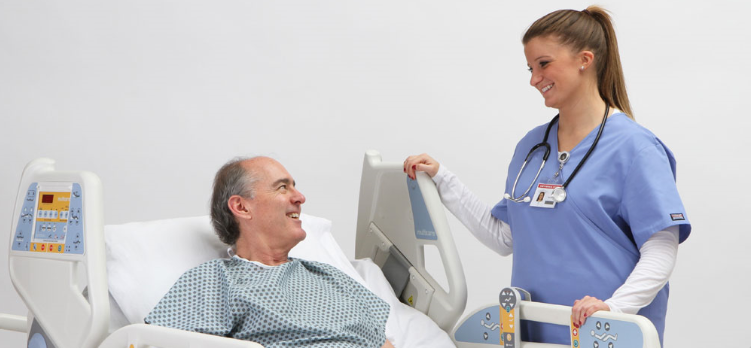 Our clinical education system allows us to integrate our bed solution into your specific patient care environment. By taking this customized approach, collaborating with your organization's key thought leaders will permit us to create a solution that works best for you. Not every hospital is the same, nor is every unit in a hospital or every patient. Being able to discuss clinical challenges, patient care types, average patient size, staffing patterns, and nurse to patient ratios are some of the things that bring to light the unique advantages of the LINET bed technology. For LINET, there is no cookie cutter solution or one size fits all… it IS all about you and your patients.
Most hospitals already have protocols and programs in place. The key is to work with organizations and enhance the existing policies by incorporating the LINET solution. Why reinvent the wheel? If it isn't broke, why fix it? Just amend it to reflect the changes in the technology that is readily available with the LINET bed solution.
Here is a list of some of the topics that we work on with many organizations:
• Fall Prevention
• Pressure Ulcer Prevention
• Mobility Initiatives
• Side Rail Safety
• VAP Protocols
• Oscillator Ventilation and Platform Based Automatic Lateral Therapy
• Surface Technology
• Pressure Mapping
• Wound Care Standards
• Prevalence Studies
• Nurse Ergonomics- Turn for the better
• Safety Monitor
Our vast group of clinicians includes nurses from many different hospital settings, who are all well versed and able to work with your patient care teams. When working with hospitals we try to match the LINET clinician with specific care areas of expertise with corresponding care areas so we are talking peer-to-peer in the same language. Our primary goal at LINET is to exceed your expectations and improve patient outcomes, while keeping your nurses safe.
We look forward to working with you in the near future.
With warmest regards from the Clinical Leadership Team,
Pam Williamson, RN, BSN
Leighann McDonald, RN, BSN, CWON
Theresa O'Hollaren, RN
To learn more about LINET, visit www.linetamericas.com or join us on social media.